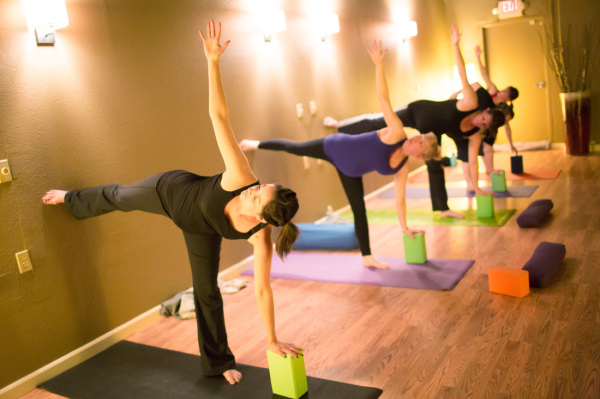 Pre, Post and Never-Natal Yoga*

Mondays 6:00-7:15pm

Explore the space between work and rest. This yoga class offers a healthy balance of strength-building and tension-reducing poses.

A great option for yogis that want to move more slowly than a traditional yoga class, but also desire to build strength. With minimal transitions from seated postures to standing postures, this class is ideal for pregnant bodies, postpartum bodies, healing bodies and older bodies.
Childcare is typically provided and littles are welcome in class as need be.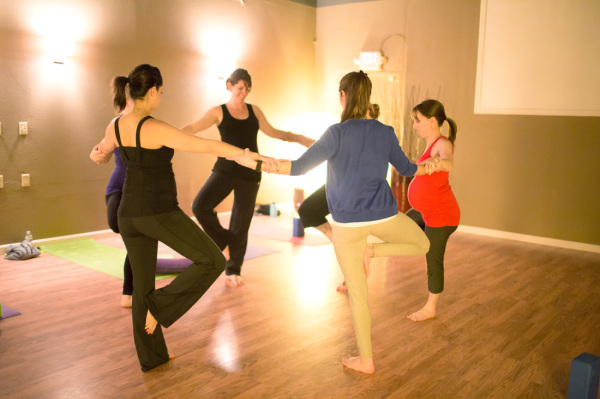 Core, Floor and More!*

Tuesdays 9:30am-10:30am

This class focuses on strength training and functional movement, especially in the postpartum years. We will address common muscle imbalances that can lead to poor posture, diastasis recti, pelvic floor disorders, and general "mom bod" weakness and discomfort. This corrective exercise class focuses on tuning into your body and getting the right muscles to fire for maximum efficiency and minimum pain. Each class will have a breath, movement and strengthening component. The exercises will be tailored to the individuals in the class, so the more you come, the more it can help YOU!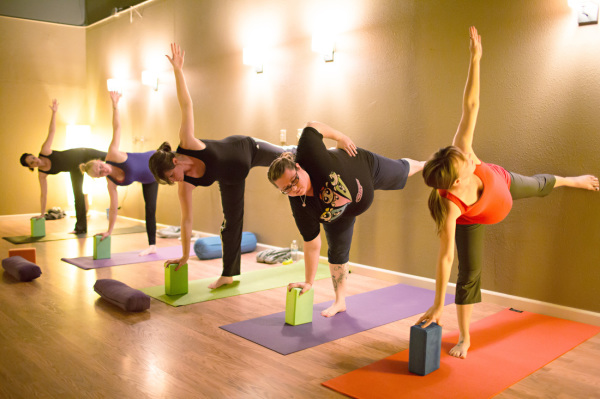 Family Yoga

Fridays 10:15am-11:30am

This foundational yoga class is for you. Come to class with babies and beyond for a practice of patience and presence. Find yoga in the moment and listen to specific cues for prenatal and postnatal, as well as options for inclusion of babies and toddlers. Neither children, nor friends, nor family members are required in Family Yoga, only the endurance and understanding of pauses and distractions inspired by little ones. Re-connect with your body, your mind, your breath in a setting of shared space that is sometimes silly.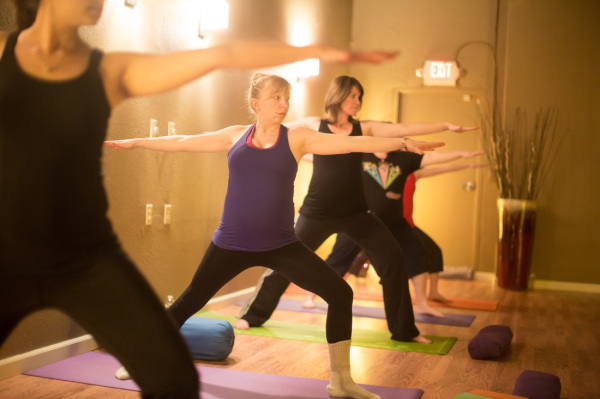 Mother lovin' yoga For all*

Wednesday 4:30pm-5:30pm

In this all-inclusive yoga class, we will address the body as it relates to pregnancy, both before and after birth. The poses are specifically chosen to aid in keeping or reestablishing proper breathing patterns and posture so that our bodies can function optimally, without pain. The class is great for both pregnancy and postpartum (whether it's been 2 months or 40 years!), and is safe for those with diastasis, prolapse, incontinence, and many other issues. This class is also great for non-moms, especially those with poor posture or who have achy hips/back/neck from too much sitting or improper movement patterns. This class will give you the opportunity to tune into your breath, body, mind and spirit, feeling rejuvenated and refreshed.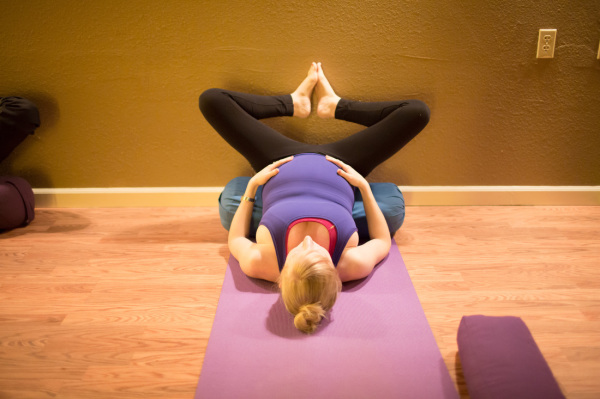 Circuit Training + Yoga*

Thursdays 10:00am-11:15am

Can't decide whether your time is better spent in yoga or at a strength training class?! Worry no more—this class offers the best of both worlds! Class will begin with a variety of strength training drills (30 minutes) followed by a gentle yoga practice to further stretch and tone (45 minutes). All bodies are welcome in this class and modifications can be made for pregnant/postpartum bodies, those new to exercise, and those healing injuries. 
Childcare is typically provided and littles are welcome in class as need be. 


Prenatal Yoga 

Saturdays 10:00am-11:00am

This prenatal yoga class is an opportunity for mamas to connect with their bodies and with each other. Join us for some #SelfCareSaturday and get your mom-bod movin', leave the craziness of your Monday through Friday behind, or come and just BE. Our tribe class includes mamas in every trimester. While some yoga background is helpful, no prior yoga experience is required! This class is taught by mamas for mamas. Come join us and see what our Mama Tribe is all about.